Welcome your visit to
NIBEC on behalf of all our employees
NIBEC has started from the mission of commercialization of research center products at Seoul National University. Our strength is deep understanding and precise application technology of biomedical engineering, biology, pharmaceutics, medical sciences not only in the dental field but also in the general medical practice. By commercialization of these cutting-edge technology, we believe that we reward for our surrounding supporters , as it help improving conclusive quality of human life including health standards.
NIBEC put highest priorities in developing core technologies to
overcome limitations of existing technologies,
such as peptide-based fusion biomaterials and modified biomedicine by using innovative concept. NIBEC is sure that these will be the successful case of globalization role model through the ultimate successful industrialization from the bench study. Our production as well as management system is also thoroughly controlled as to care for our trusted customers. At the same time, NIBEC hope to participate to keep good human health and to improve the quality of human life.
Our efforts to keep doing our best in achieving highest technology for biomedical science continues
and with our customers and our beloved community.
Thanks.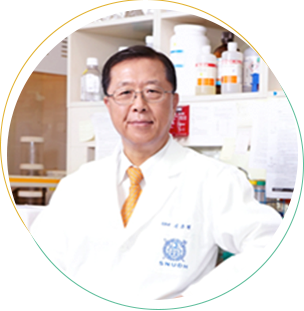 CEO Dr. Chong-Pyung, Chung
Career
Ph.D. at Seoul National University (SNU), School of Dentistry
Professor of SNU
Dean of School of Dentistry, SNU
Director of ERC center
CEO of NIBEC